Rating of exhibitions as a tool for exhibition business development
The general meeting of members of RUEF – the Russian Union of Exhibitions and Fairs, held at Expocentre Fairgrounds, dealt with creation and promotion of all-Russian and regional nationwide ratings as a tool for development of the exhibition business. Andrey Zhukovsky, the Chairman of the RUEF Research Committee, Deputy General Director of Expocentre, stressed in his speech that "ratings provide entrepreneurs with a simple and intuitive tool to select exhibitions, identifying federal and regional leaders in various categories".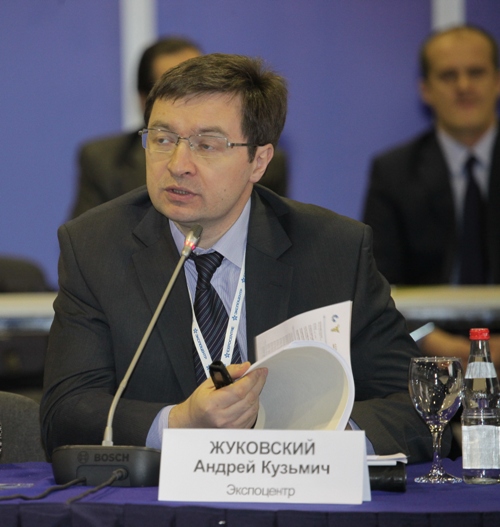 The rating clause was developed and approved by RUEF and the Committee for Organization of Fairs and Support for Producers and Exporters of the Russian Chamber of Commerce and Industry. "This rating is equally beneficial for all good exhibitions in Moscow as well as in the regions," said Andrey Zhukovsky.
The first rating of 2010-2011 included 302 major exhibitions in 51 subjects, 104 of which received at least one title. Out of 102 rated Moscow exhibitions 54 (53%) received one or more titles, while out of 61 regional exhibitions 50 (82%) events did it. Thus the ratings, when taken in proportion, promoted rather regional than Moscow exhibition events, said Andrey Zhukovsky.
The speaker also said that the domains exporating.ru and ýêñïîðåéòèíã.ðô had been purchased, the website prototype was ready, the design and content were under development, the logo and the brand book were done, and the program to promote the rating was in place.
The next rating of 2011-2012 will be published in February 2013. According to Andrey Zhukovsky, the main task at the moment is promotion and spreading of the rating in the business environment. To this end, the exhibition organizers who participate in the rating programme will be asked to place the rating logo and name, as well as special banners on their own websites and promotional materials.
The rating is to be forwarded to interested government agencies. Information about the rating will be posted on the websites of RUEF and the Russian Chamber of Commerce and Industry.
Press Service
Expocentre ZAO
---